Elke Klee Eventmanagement Charlottenstraße 11a
01099 Dresden
Tel.: +49 (0) 351 – 213 40 31
Since 1997 I organize corporate events, incentives, congresses and social programs in Dresden and its surrounding area. Elke Klee Eventmanagement was founded in 2006. We are a member of the Dresden tourism association and excellently cross-linked within the city.
Networking
Our agency is supported by many professionals, without whom a varied event would not be possible. We attach great importance to the personal contact to our performance partners, so we are able to recommend the appropriate service according to your event.
The network has grown significantly and includes a high variety of contacts: tour guides in different languages, free project managers, outdoor education teachers, professional climbers, technicians, artists, pyro technicians, bus drivers and limousine services, graphic designers, florists and of course countless restaurants, divers venues and hotel partners … so everyone is giving his best in his own "discipline".
Your personal company party
Your company anniversary is upcoming? A staff party is planned? You want to thank your customers with a very special event? But you are missing on the inspiring idea, the local knowledge or simply the time?
We support you in selecting the matching location in the Dresden area, compile seating and decoration concepts and organize the necessary technique. We introduce you to possible catering services and draft the central thread for your event according to your wishes.
You want your event to be stylish, modern, rustic or more classic? Looking for a party band, soloist or classy music fitting to your dinner? You need moderations, characters, percussion workshops, magicians, artists, satirical comedian and children's entertainment – or possibly actors from different centuries with local relation fitting to your event location – like Augustus the Strong?
We support your event to create your personal style!
Social programs for your congress
Experience Dresden after the conference active/sporty with an emphasis on sightseeing or just amusing and entertaining. According to your wishes we are going to constitute your individual program.
The environment of Dresden offers many possibilities for an afternoon off or a whole day for a program: 1000 year old Meissen, Radebeul the city of vine and mansions, the forest and lake area surrounding Moritzburg, or the national park of Saxon Switzerland.
Active in teams with an emphasis on outdoor and team event, entertaining and comfortable on a discovery tour by foot, with bikes, steamboats or classic cars. Have a top-class event within a museum or enjoyably in the vineyards.
We are developing an individual Dresden program according to your guests, the time and the available budget. 
Dresden stands for variety – an ideal target for your incentive trip.
City event within an impressive historical section of the town and a young new town with a granted look behind the different scenes, funny discovery tours on unusual carriages or topical exploring tours.
Culture event in great theatre or music staging's and a variety of impressing museums with international reputation, sophisticated at the Opera House or party all night long in a club.
Nature event within the forests of the enormous Saxon Switzerland, right at a cliff or on the Elbe River. Team challenges in the forest- and lake-area of Moritzburg, or relaxing in the vineyards.
Relish event either with excellent Saxon wine at very cozy locations in the vineyards, in chosen excellent restaurants of Dresden or rustic with sucking pig and Saxon beer.
Change of perspective. Ballooning for larger groups, "airy" city tour with "drone glasses" or scenic flights in small aircrafts.
In every case individual assembled for your guests.
With the focus on team building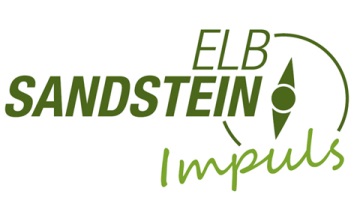 Adventure day in Saxon Switzerland with hiking through bizarre canyons, flying fox, adrenaline rush while roping down a mountain, an individual geocaching-tour, a team-event in a paddle boat or with a little more speed in a powerboat.
Active day in and around Moritzburg in a very cozy lake area, having a personal height event in a rope course and all of this topped with wolf howling and a romantic ride in the narrow gauge railway – "the Lößnitzdackel".
Multifaceted team events with a big fun factor. 
Recent References
Projects for different customers
out of the metal-working industry, automotive industry, insurance companies, food corporations, pharmaceutical companies, management consultancy, university hospitals, software companies, breweries and many more.
2021

Projektleiterin LÖWENSAAL Dresden loewensaal-dresden.de

Jan - Dez 2020

Ein kleines Incentive hat stattgefunden. Alle anderen geplanten Incentives, Jubiläen, Teamevents, Internationale Kundenbesuche etc. wurden leider abgesagt.

Dez 2019

Dreßler Bau GmbH

Mitarbeiterfest

Dez 2019

Maschinenbau- unternehmen

150 jähriges Firmenjubiläum als Empfang

Okt 2019

Radeberger Gruppe

Incentives für Gästegruppen aus Puerto Rico / Russland / Estland

August 2019

Evergreen Garden Care Deutschland GmbH

Mehrtägige Tagung

Juli 2019

Freixenet Copestick Limited

Incentive Dresden

Frühjahr-Sommer 2019

Radeberger Gruppe

Dresden-Gewinnerreisen

Juni 2019

Hightex GmbH

Spatenstich & 20-jähriges Firmenjubiläum

April 2019

CANTRAV Canada

Incentive Dresden

Jan 2019

SolidLine AG

KickOff 2019

Dez 2018

Dreßler Bau GmbH

Unternehmensfeier

Dez 2018

Hightex Verstärkungs- strukturen

Unternehmensfeier

Sept 2018

Bionorica SE

Wissenschaftliches Abendessen im Rahmen des DGU Kongresses

Sept 2018

Diakonisches Werk Freiberg, Freiberger Werkstätten

Teamtag

Sept 2018

AKTIF Technology GmbH

Rahmenprogramm Dresden

Sept 2018

Radeberger Gruppe

Gäste aus Moskau in Dresden

Sept 2018

Bundesverband der Rentenberater

Rahmenprogramm zur Mitgliederversammlung

Aug 2018

Unternehmens- beratung

Unterstützung Sommerevent/ Incentive Dresden

Aug 2018

Bildungswerk der Sächsischen Wirtschaft

Mitarbeitertreffen

Juli 2018

Radeberger Gruppe

4-tägiges Programm mit Tagung, Abendprogramm für Export-Gäste aus Übersee

Juni 2018

Unternehmen IT-Branche

Unterstützung zum Firmenjubiläum mit Feuerwerk, Künstlern, Fotograph etc.

Mai 2018

Gardner Denver Dtl GmbH

Händlertagung CompAir mit 80 Teilnehmern

Mai 2018

Wirtschaftsverband Großhandel Metallhalbzeug e.V.

Dresden-Sight-Seeing nach der Tagung

März 2018

Heinrich Schmid

Teamevent Dresden

März 2018 | 2 Termine

Sanofi-Aventis Deutschland GmbH

Dresden-Programm nach der Tagung

Feb 2018

Dresdner Steuerbüro

Unterstützung in Organisation des 20jährigen Firmenjubiläums

Feb 2018

DNV GL

Meeting Elbsandsteingebirge

Dez 2017

Dreßler Bau GmbH

Unternehmensfeier

Dez 2017

Hightex Verstärkungs- strukturen

Unternehmensfeier

Dez 2017

Pharma-Unternehmen

Weihnachts-Tagung mit Rahmenprogramm

Nov 2017

arche noVa e.V.

25 Jahre arche noVa Unterstützung in Vorbereitung & Organisation der "Blauen Stunde"

Oktober 2017

WVH Dienstleistungs- gesellschaft Heidenau

25jähriges Firmenjubiläum

Okt 2017

Radeberger Gruppe

Outdoor-Teamtag mit US-Amerikanern

Okt 2017

DresdenHyp GmbH

Firmenjubiläum als Outdoortag

Okt 2017

Radeberger Gruppe

Dresden/ Meißen, Gäste aus Russland

Sept 2017

GOHAN GmbH

20jähriges Firmenjubiläum

Juni 2017

Incentive Plus – Reisebüro Frenzen | Versicherung

Mehrtägiges Dresden - Incentive

Mai 2017

Finanz-/ Versicherungs- branche

Tour in Kleingruppen mit diversen Fahrzeugen zu ungewöhnlichen Orten

Mai 2017

Conti Tech Techno

Dresden-Programm für internationale Gäste

Mai 2017

Thermo Fisher Scientific

Dresden-Programm für internationale Gäste

Mai 2017

LSG – Dresden

Firmenjubiläum

April 2017

Radeberger Gruppe

Unterstützung in Vorbereitung und Durchführung der GFGH Tagung

März 2017

Vermessungsbüro Heinze

25-jähriges Firmenjubiläum

Jan 2017

Eisenbahner Wohnungsbau- genossenschaft Dresden

Neujahrsausflug (IV)

Dez 2016

Bildungswerk der Sächsischen Wirtschaft gGmbH

Mitarbeiterfest mit 120 Gästen

Okt 2016

EURA Grundbesitz & Bauträger

Firmenjubiläum. Tagesprogramm und Abendveranstaltung für 110 Gäste.

Sept 2016

Blechsysteme Oberlausitz

Firmenjubiläum als Oktoberfest für 100 Gäste.

Juli 2016

Incentive Plus – Reisebüro Frenzen | Versicherung

Zwei mehrtägige Dresden - Incentive

Juni 2016

Telekommunikation

Dresden- Wahlprogramme für 200 & 300 Personen
 "I just wanted to thank you again for a fabulous trip. The customers really loved it and I'm extremely grateful for your help with it all."
Freixenet Copestick Limited,  July  2019
"Elke, thank you so much for all your effort in planning and onsite this week. Your hard work and detail made this week worry free for us. You were an amazing partner to work with…."
Cantrav Canada, April  2019
"… we would like to thank you once again for the perfect organization and the worry free package! It was a very successful event, which is reflected by the consistently positive feedback from my colleagues." You knew what we wanted after a brief description of the company. I liked working with you – as well in the planning phase as on site. We felt, that you are doing your job with passion and we would like to work with you again anytime! "
S.B., SolidLineAG, Jan 2019
"… thank you again for the perfect organization. The feedback from the colleagues was very positive! It was a very successful day and I hope we can save some of the positive feelings in everyday life … ..I would not change anything, it was perfect, as it was! … "
A.Z., Diakonisches Werk Freiberg e.V., Sept 2018
"I do not really like working with agencies, but it was very pleasant with you – from the perfect planning to the implementation. Your many suggestions for the structure of the program were great and due to your detailed plan, we could maintain a perfect overview. You understood our thinking…"
Pharma-Company, Dec 2017, Summary of an oral evaluation discussion
"… my family and I would like to thank you for the successful evening. Everything worked out perfectly, you kept us free of obligations, so we could take care of our customers. You could not do anything better. The feedback of our customers was positive without exceptions and even enthusiastic …"
S.G., GOHAN GmbH, company anniversary, Sept 2017
"Thank you again for the perfect planning …. The locations were very well briefed, the guides selected according to our guest structure, the logistics and time planning perfectly implemented. Thank you very much! And of course for all the little advices and support …. You always have an answer! It was great fun to work with you, and I would like to be back…"
Agency from Hamburg, June 2017
"Dear Mrs. Klee, once again thank you very much for your great organization! Everything has worked really well  and the guests were completely satisfied …. "
G.K., Conti Tech Techno – Chemie GmbH, May 2017
"… thank you very much for your great support from the planning to implementation of our GFGH conference. You have not only taken a lot of work from us – due to your many years of experience you delivered good solutions to problems which helped us a lot. The interaction was perfect …. "
A.F., Radeberger Exportbierbrauerei GmbH, May 2017
"Thank you very much for the professional organisation of our summer party, our guests and staff were enthusiastic, everything was perfectly planned and organized in detail and you have done a great job, there are already inquiries for a continuation … ..All the best for you and Until next time!"
N.K, RST Tax Advisory Society, Aug. 2016
"…. again thanks for the great organisation …. Everything worked smoothly and was classified by the guests as well as by us as" unforgettable "…."
Private guest group, 45 persons, June 2016
"Dear Mrs. Klee … I would also like to thank you and your team for the successful event !!!!! Everything was perfect again. Great organisation, delicious food, nice ambience, good music and technology, the children were hapy… .I'm looking forward to our next event … "
J.S., Hightex Verstärkungsstrukturen GmbH, June 2016
"I would like to thank you once again for this very nice event. We would like to come back to you again"
Teamtag Meissen, 150 people, Dresden company, May 2016
"…. We got to know you as a business woman who is planning and arranging even smaller events with heart blood and a lot of attention to all details.
G.G, Federal Association of the German Beverage Wholesale Trade, May 2016
"Dear Mrs. Klee, I would like to thank you again for the great evening. All the participants were enthusiastic with this night.
C.R., ABUS August Bremicker Söhne KG, Jan 2016
"And again we want to send our many thanks to … for preparing and supervising our visit in Dresden. Both their suggestions and the whole implementation of the planned operations as the intensive support on the spot have been distinguished. Here customer service is considered very important. Thanks to the great preparation of our event we have had a perfect time in Dresden and we definitely can and will recommend the cooperation…."
R. S., Parker Hannifin, European Distribution Center, April 2015
"We would like to thank you very much for the fantastic organization of our manager excursion."
C.S., Baywa, Okt 2014
"…many thanks for the great cooperation, organization and support at our event in Dresden. I already have worked with a lot of agencies but such a good work with each other and mutual understanding I experienced rarely. …It was a totally successful day and I really enjoyed the preparation of the event together with you…"
A.B., Concordia Versicherungsgesellschaft, Sept 2014
"… Your detailed schedule really helped me to keep track with the program. Next time I will definitely put the entire coordination into your capable hands. A big thank you for your good work in the name of all involved."
C.S., Vandemoortele Lipids Werke GmbH, Juli 2014
"…Thank you again for the great support. All our colleagues liked the whole program very much und they keep talking about it."
S.M. Sanofi-Aventis Deutschland GmbH, Mai 2014
"…I was totally satisfied and happy with your work and the event has been excellent organized…"
T.S, Samsung Electronics, Nov 2013
"…many thanks for the very good cooperation and the very successful event on Saturday. We have been very pleased."
V.G., Deutsche ACCUmotive GmbH & Co. KG, Aug 2013
"…that this trip was the best they have ever experienced. Every detail was executed to a very high degree…."
J.T., Radeberger Gruppe USA, Aug 2013
 "A big hearty thank you for your organization. Everything worked out excellent and I will definitely get back at you if Dresden is going to be on the agenda again."
A.R., Continental Reifen Deutschland GmbH, June 2013
"Thank you very much for your incredibly good organization in the preparation and implementation of our company anniversary party. We could not have done it without you!"
G.G., Geschäftsführer, Compact Kältetechnik GmbH, am 2. July 2012.
"You really did a great job! You organized all very accurately and with a great extent of flexibility. We would definitely recommend you to anybody who wants to organize an event in Dresden."
M.D., VTTI BV Rotterdam, June 2012.
"And again thank you very, very much for the project being executed that great. In the meantime I got an extremely positive feedback from the USA."
A.H., BAYER Health Care, Meeting & Convention Management, June 2012.
Contact

Elke Klee Eventmanagement
Elke Klee

Charlottenstrasse 11a

01099 Dresden

Germany

If you send us inquiries via the contact form, the contact details you provided there will be stored in order to process the request and in case of follow-up questions. We will not share this information without your consent.

Email: klee(at)eventmanagement-dresden.de

Phone: +49 (0)351 – 213 40 31

Fax: +49 (0)351 – 213 40 32

Contact Form

Send Us a Message: